Mon, 25 July 2016
OBG 204: Two Gamers Walk Into a Bar
In this episode, Don and Erik talk about Dice Tower Convention
(25:17) Next, Don and Erik talk about humor in games.
(1:00:58) In the Review-a-palooza, Erik, Don, and Bruce take a look at:
Ghostbusters: Protect the Barrier
Star Wars Rebellion
Bear Valley
Animals on Board
Between Two Cities
Panic Lab
Best Treehouse Ever
Backyard Builders Treehouse
Sushi Go Party
---
Mon, 18 July 2016
OBG 203: Gamelyn On
In this episode, Isaac and Stephanie talk with Michael Coe of Gamelyn Games about what they've played lately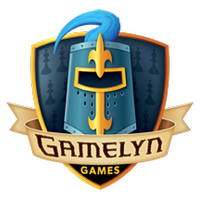 (26:40) Next, the three talk about all the cool happenings going on at Gamelyn Games in the near future.
(59:15) Lastly, Isaac and Stephanie take a very in-depth look at the new board game Scythe.
---
Mon, 11 July 2016
OBG 202: We Win 10,000 Points
In this episode, Don and Bruce talk with the folks from the Flip the Table podcast about their show and some of the adventures at Dice Tower Con.
---
Mon, 4 July 2016
OBG 201: Life As An Entrepreneur
In this episode, Isaac and Stephanie talk to Daniel Solis about games they played lately.
(27:00) In the second section, they talk about life as a game entrepreneur and also an art director.
---
Mon, 27 June 2016
OBG 200: Belly Button Lint
In this celebratory episode, Scott Nicholson joins Don and Erik to talk about the history of the podcast and what is going on in Scott's life.
(57:00) Giles has some kind words to say about the show.
(1:00) Erik and Don talk with Stephanie about the future of the podcast.
(1:25) Bruce talks about the show and the future of both it and gaming.
Inverse Genius: http://www.inversegenius.com/
Patreon account: http://www.patreon.com/obg
Twitter: @onboardgames
RSS Feed: http://onboardgames.libsyn.com/rss
Email us: onboardgames.net@gmail.com
On Board Games Guild at Board Game Geek
---
Mon, 20 June 2016
OBG 199: Play It Again, Mags
In this episode, Isaac and Stephanie talk to Marguerite Cottrell about replayability in games.
Due to the activities of Origins, there is no second segment in this episode.
---
Mon, 13 June 2016
OBG 198: It's Jumble Time
In this episode, Don and Erik talk to David L Hoyt about what's like to make games and puzzles for millions of people.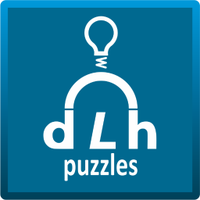 (41:49) In the Review-a-palooza, Erik and Don look at a ton of games:

Rivalry Dice

Firefly Fluxx

Space Planets

Tambuzi

Bring Your Own Book

Go Away Monster

Fast Flip

Circuit Maze

High Heavens

Deep Space D-6

Star Trek: The Dice Game

Captain Carcass

Meteor

Garbage Day

Mini Rogue
---
Mon, 6 June 2016
OBG 197: Handsome Canadians
In this episode, Stephanie and Isaac talk to Rodney Smith of Watch It Played about Watch It Played.
(51:00) Next, Don talks about some of the latest gaming news.

(55:00) Lastly, Don talks with Touradj Mansouri, director AEG's Vanguard Program, about that and demo teams in general.
---
Mon, 30 May 2016
OBG 196: Play Ball!
In this episode, Bruce talks with Mike Fitzgerald (from Ludology) and Nate Brett (from Board Game Hour) about Sports Games
(1:11:00) Next, Don and Stephanie talk about Geekway to the West

---
Mon, 23 May 2016
OBG 195: Branding
Nate Scheidler joins Donald & Erik to talk about what brand really means in the game industry.

@chigameguy
http://www.gigamic.com/
Giles Pritchard and Donald talk about working with the game companies you love.
@caradocp

Check out our sponsor's active kickstarter campaign for Outlive.
https://www.kickstarter.com/projects/laboitedejeu/outlive

Inverse Genius: http://www.inversegenius.com/
Patreon account: http://www.patreon.com/obg
Twitter: @onboardgames
RSS Feed: http://onboardgames.libsyn.com/rss
Email us: onboardgames.net@gmail.com
On Board Games Guild at Board Game Geek
---