Mon, 30 May 2016
OBG 196: Play Ball!
In this episode, Bruce talks with Mike Fitzgerald (from Ludology) and Nate Brett (from Board Game Hour) about Sports Games
(1:11:00) Next, Don and Stephanie talk about Geekway to the West

---
Mon, 23 May 2016
OBG 195: Branding
Nate Scheidler joins Donald & Erik to talk about what brand really means in the game industry.

@chigameguy
http://www.gigamic.com/
Giles Pritchard and Donald talk about working with the game companies you love.
@caradocp

Check out our sponsor's active kickstarter campaign for Outlive.
https://www.kickstarter.com/projects/laboitedejeu/outlive

Inverse Genius: http://www.inversegenius.com/
Patreon account: http://www.patreon.com/obg
Twitter: @onboardgames
RSS Feed: http://onboardgames.libsyn.com/rss
Email us: onboardgames.net@gmail.com
On Board Games Guild at Board Game Geek
---
Mon, 16 May 2016
OBG 194: Gridgate
Don and Bruce talk with Mike Selinker about the controversy surrounding crossword puzzles.
(1:11) What we've played
(31:11) Gridgate Discussion
(1:09:00) Next, Bruce and Erik talk about the relevance of game awards.

---
Mon, 9 May 2016
OBG 193: I Want a Second Opinion
Gil Hova from Formal Ferret Games joins Isaac and Stephanie to talk about some recent publisher policy changes.

(1:11:55) Lastly, Isaac and Stephanie have a very interesting discussion about Tabletop day.
---
Mon, 2 May 2016
OBG 192: It's On Now
Jared Sinclair joins Erik & Donald to discuss how some games and game environments support competitive play.
(1:22:09) In the reviewaplaooza Donald & Erik discuss:

Automobiles

Poseidon's Kingdom

Tiki Topple

Mogul

Fisticuffs

Firefly Kalidasa / Jetwash / Esmerelda
---
Mon, 25 April 2016
OBG 191a: Erik Made a Mistake
So there was a Kickstarter Interview and roundup that was supposed to go into Episode 191 but I totally missed it, so here they are.
Isaac and Stephanie talk to Tim Lampasana about his Kickstarter:
Ave.
(15:57) In Kickstarter round up, Isaac and Stephanie talk about:
Santorini
Bottom of the 9th: Clubhouse
Red Dragon Lair and Beyond
Starving Artists
---
Mon, 25 April 2016
OBG 191: All Work and No Play
In this episode Don and Erik talk to Adam Cetnerowski to talk about game play in the work place.
In the second segment, Bruce, and Isaac reflect on Unpub. (1:02:31)
---
Mon, 18 April 2016
OBG 190: Never Tell Me the Odds
In this episode Don and Stephanie talk to Ray Greenley about randomness in cooperative games.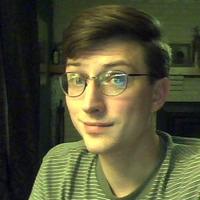 In the second segment, Bruce, Isaac, and Stephanie talk about Unpub.
---
Mon, 11 April 2016
OBG 189: Playtesting: Legacy Edition
In this episode Isaac talks with Dirk Kneymeyer about playtesting legacy games.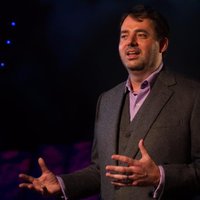 In the Review-a-palooza, Don and Stephanie Fry take a look at:
Stuff and Nonsense
12 Days
Adventure Land
Karuba
Red Dragon Inn and the Pooky Expansion
---
Mon, 4 April 2016
OBG 188: The Sparkling Spirit of Gaming
In this episode Don and Stephanie talk with the Podfather himself, Stephen Buenocore about Stronghold Games leveling up.
In the second segment, Don, Bruce, and Robin talk about print and play games and making the jump to Kickstarter.
---