Mon, 28 August 2017
OBG 261: Tiny Epic Podcast
In this episode, Don and Erik are joined by Michael Coe from Gamelyn games to talk about games they've played recently, including:
Wits & Wagers: Party Edition

Family Feud 1978

Monopoly Gamer

Caverna: Cave vs. Cave

Terraforming Mars Solo

King Domino

Onitama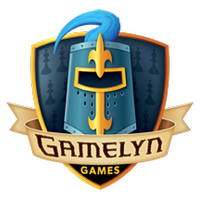 (26:50) In the second segment, the trio talk about starting a Kickstarter over, why to do it and the implications.

(1:06:31) In the Review-A-Palooza, Erik and Don take a look at:

Pit Crew

Fields of Green

Terraforming Mars: Hellas and Elysium maps

Shadowrift

Evolution: Flight

Super Motherlode

Wits and Wagers: Party Edition

Caverna: Cave vs. Cave

Finders Seekers
Big thanks to Gruven Reuven for some amazing audio wizardry during the editing of this podcast.
This episode was sponsored by the Grand Gamers Guild. Look for them at Essen.
Inverse Genius: http://www.inversegenius.com/
---