Mon, 27 June 2016
OBG 200: Belly Button Lint
In this celebratory episode, Scott Nicholson joins Don and Erik to talk about the history of the podcast and what is going on in Scott's life.
(57:00) Giles has some kind words to say about the show.
(1:00) Erik and Don talk with Stephanie about the future of the podcast.
(1:25) Bruce talks about the show and the future of both it and gaming.
Inverse Genius: http://www.inversegenius.com/
Patreon account: http://www.patreon.com/obg
Twitter: @onboardgames
RSS Feed: http://onboardgames.libsyn.com/rss
Email us: onboardgames.net@gmail.com
On Board Games Guild at Board Game Geek
---
Mon, 20 June 2016
OBG 199: Play It Again, Mags
In this episode, Isaac and Stephanie talk to Marguerite Cottrell about replayability in games.
Due to the activities of Origins, there is no second segment in this episode.
---
Mon, 13 June 2016
OBG 198: It's Jumble Time
In this episode, Don and Erik talk to David L Hoyt about what's like to make games and puzzles for millions of people.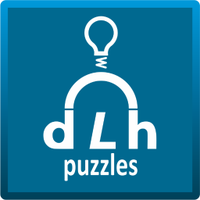 (41:49) In the Review-a-palooza, Erik and Don look at a ton of games:

Rivalry Dice

Firefly Fluxx

Space Planets

Tambuzi

Bring Your Own Book

Go Away Monster

Fast Flip

Circuit Maze

High Heavens

Deep Space D-6

Star Trek: The Dice Game

Captain Carcass

Meteor

Garbage Day

Mini Rogue
---
Mon, 6 June 2016
OBG 197: Handsome Canadians
In this episode, Stephanie and Isaac talk to Rodney Smith of Watch It Played about Watch It Played.
(51:00) Next, Don talks about some of the latest gaming news.

(55:00) Lastly, Don talks with Touradj Mansouri, director AEG's Vanguard Program, about that and demo teams in general.
---