Mon, 25 July 2016
OBG 204: Two Gamers Walk Into a Bar
In this episode, Don and Erik talk about Dice Tower Convention
(25:17) Next, Don and Erik talk about humor in games.
(1:00:58) In the Review-a-palooza, Erik, Don, and Bruce take a look at:
Ghostbusters: Protect the Barrier
Star Wars Rebellion
Bear Valley
Animals on Board
Between Two Cities
Panic Lab
Best Treehouse Ever
Backyard Builders Treehouse
Sushi Go Party
---
Mon, 18 July 2016
OBG 203: Gamelyn On
In this episode, Isaac and Stephanie talk with Michael Coe of Gamelyn Games about what they've played lately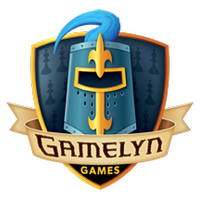 (26:40) Next, the three talk about all the cool happenings going on at Gamelyn Games in the near future.
(59:15) Lastly, Isaac and Stephanie take a very in-depth look at the new board game Scythe.
---
Mon, 11 July 2016
OBG 202: We Win 10,000 Points
In this episode, Don and Bruce talk with the folks from the Flip the Table podcast about their show and some of the adventures at Dice Tower Con.
---
Mon, 4 July 2016
OBG 201: Life As An Entrepreneur
In this episode, Isaac and Stephanie talk to Daniel Solis about games they played lately.
(27:00) In the second section, they talk about life as a game entrepreneur and also an art director.
---