Mon, 25 November 2019
OBG 377: Tiny Games
In this episode, Adrienne and Kathleen talk all about tiny games.

(30:32) After the break, they continue their best tiny games discussion and then talk about what they've played lately including:
Ghost Steps
Black Angel
Zooloretto
Outer World
Arkham LCG
---
Mon, 18 November 2019
OBG 376: Game Designer in a Box
In this episode, Don talks with Jeff Tidball from Atlas Games about things they've done lately including:

Discussing video in the the game industry

Playing Cursed Court
(17:29) After that, the two talk about game design.
(1:01:49) Lastly, Brian Counter is back to look at the Alexa skill Monster Hunter.
---
Mon, 11 November 2019
OBG 375: Tortured Cardboard
In this episode, Erik and Don talk with Philip Orbanes, author of Tortured Cardboard about the history of some famous games.

(18:33) After that, the three talk about what it takes to make a game a classic.
---
Mon, 4 November 2019
OBG 374: Roll & Write Triple Play
In this episode, Erik, Adrienne, and Kathleen talk about games they've played lately, including:

Ra

Iron Dragon

Catan

Imperial

Arkham Horror LCG


Pennylane

Caravan

And Kathleen made a game.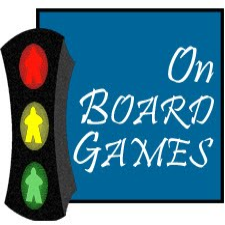 (24:43) After that, the trio do a triple play on roll and write games.
---