Mon, 25 March 2019
OBG 342: Playtesting, Playttesting, and More Playtesting
In this episode, Don and Erik talk with Dominic Crapuchettes from Northstar Games about games they've played recently including:
Twilight Struggle
Quacks of Quidlenberg
Clash Royale
The Mind
Happy Birthday
Beast of Balance
Clash of Rage
Most Wanted
Betrayal Legacy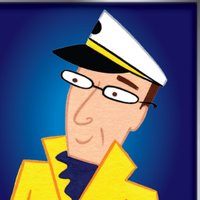 (23:50) After the break, they take a look at the extensive playtesting that Northstar underwent for their latest game Oceans.
---
Mon, 18 March 2019
OBG 341: Etiquette, Experiences, and Excitement
In this episode, Don and Adrienne talk about convention experiences.
(31:35) After the break, they dive deeper into conventions including the people that you meet and what to bring.
---
Mon, 11 March 2019
OBG 340: Outside-In Game Design
In this episode, Isaac talks with Nick Bently from Northstar Games about what they've played lately, including:
Rise of Tribes
Hanabi
Clash of Rage
Underwater Cities
(33:54) After the break, they discuss the concept of Outside-In game design.
---
Mon, 4 March 2019
OBG 339: Reviews You Can Use
It's another review-a-palooza with Don and Erik!
In this episode, they cover:
Quacks of Quedlinburg
Three Cheers for Master
Shop N Time
(29:20) After the break, they tackle:
Good Critters
Evolution the app
Villainous
One Week Ultimate Werewolf
A preview of Werewolf Legacy
Monikers
(57:22) Lastly, Brian Counter is back with 11 reviews of Alexa skills.
---